As we all know Android is the best platform out there which is meant for Portable devices and it is quite popular than the other mobile Operating Systems because of its ease of use and access level to core files even if you are a normal user. Now if you are a Android user then you would have definitely thought about how to download paid Android apps for free because definitely as always a paid material is always better and it also happens to have a lot of feature which the normal ones do not.
If you are using an Android phone, I am sure you know about Google Play. The recent version of Android that is Android Lollipop is the best one in it's own class and category with all the latest tricks here and there.In simple layman words, Google Play is the heart of Android. You can download thousands of apps, games etc. from Google Play.
A major portion of apps and games are available at free of cost. However, there are several apps, games etc. which need to be purchased before using in your Android device. However, if you do not want to spend money on mobile apps or games, here are some possible solutions to download paid Android apps for free and legally.
How to download paid Android apps for free legally
To remind you there are implications when you use cracked APK but then again if you are doing it legally then you will not have any kind of implications later on.
Use Amazon to download paid Android apps for free
Everybody knows that Amazon is multi-national ecommerce company, which earns billions of dollars. This popular ecommerce company often gives away paid application at free of cost or sometime at very low price.
Not only Android, but also Amazon often gives away paid iOS apps for free to their consumers. You can easily download and use APK file from Amazon website and use them right away.
Use AppGratis to download paid Android apps for free
This is another way to download paid Android apps for free as well as with discount. You can download paid apps as an "app-of-the-day" basis. On the other hand, this app provides up to 90% discount on paid apps and games, which is quite rare.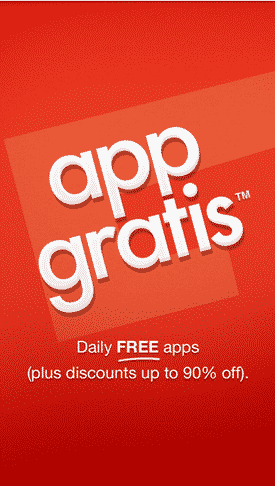 AppGratis is available for Android 2.3 and later version and the size of this app is only 5.7MB. AppGratis is also a trustworthy application using which you can download paid Android apps for free legally and there will not be any sort of implications afterwards.
Use Getjar to download paid Android apps for free
GetJar is a popular way to download paid Android apps and games at free of cost. Not only premium apps but also you will get free credit to renew your applications or monthly subscription. GetJar is now available for Android 2.2 and later version. Although, you may have to spend $1 as in-app purchase, yet, all the provided apps by GetJar is free.
Use Google Opinion Rewards to download Android apps for free
This is another awesome and easiest way to get rewards from Google and download paid apps for free. It works in a different way. This is not possible to download paid apps for free directly.
At first, you need to download Google Opinion Rewards app on your Android mobile, which is running Android 2.3.3 or later version. After that, you will have to finish some surveys. Don't worry, these surveys are provided by Google. Therefore, there is no chance to get attacked by malware, what general happens on the web.
After completing surveys, you will get rewards of $1. If any application or game costs only $1, you can purchase that right away. However, if you need more reward in your account to buy a costly app, you may need to finish more surveys, what will be provided by Google itself.
Nevertheless, Google Opinion Rewards app is not available in all countries. As of now, this is available in selected countries i.e. US, UK etc.
Instead of looking for some pirated websites, try these methods to get premium Android apps and games at no cost or at huge discount. However, you may get some issues while using these aforementioned techniques. For instance, the subscription based apps may not work because these methods will let you download those apps, what need one-time payment.
I am a 28-year-old dude from a small village Narasinghpur in Cuttack, Odisha, INDIA. I have a post-graduate degree in M.Tech from BITS Pilani. I started blogging back in June 2014. You can check out my journey and all that I have learnt all these years on my website.